Business Contents
AEC helps customers solve their all problems politely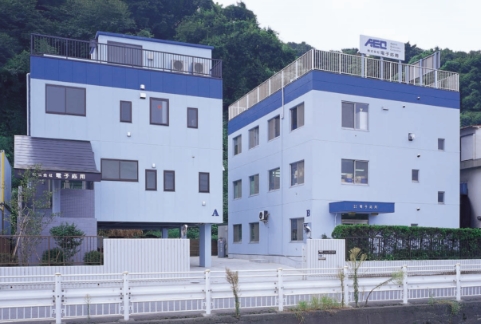 AEC was established in 1963 as a conductor group that have abundant experiences and professional techniques in both analog and digital technology. After that, we have improved technical skills and the precison from the point of view as a professional manufacturer in the measurement field and offer design, development, manufacture, sales and services of a eddy current sensor which is called gap sensor and our main product, applied products and measurement systems.We have a large variety of products such as a long-distance measurement sensor, ultra-small sensor and wide temperture range sensor. However, our strength is not only standard goods but also responce capability of a special oreder. We help our customer resolve all their problems by abundant know-how about the eddy current sensor, reliable technology, flexible responses and a production system. Feel free to contact us about the task that other company did not solve.
Strength of AEC
01
Contact us about even one sensor.

AEC value to meet customer's expectations by flexible sales and development systems. Instead of saying no easily to difficult requset, we solve problems with customers.
02
Abundant sensor line-up

Vibration, displacement and rotation sensors made of AEC have strong environmental durability such as high temperature resistance, low temperature resistance, waterproof, pressure proof, oil proof and so on. Additinally, we can produce extremely small sensor that other manufacturer do not have. Standard stocks can be promptly delivered not to keep customers waiting.
03
Flexible response to special order

AEC deals with not only a variety of wide sensor line-up but also special orders according to customer's installation environment. The number of special orders is 3,000 to 4,000 types, and it is industry-leading. Special orders can be produced in 2 weeks to 3 weeks on average. We can offer new development to mass production consistently.
04
Thorough intensity calculation and failure analysis

It is possible to offer an intensity calculation and an investigation of environment resisance in a design phase. In addition, we offer reliable data at the moment of a calculation of a durable life which is necessary for design and development. In case of failure, an engineer in AEC who is familiar with the sensor analyzes that to suggest improvment plans.