Application in IoT industry
Rotation monitoring by IoT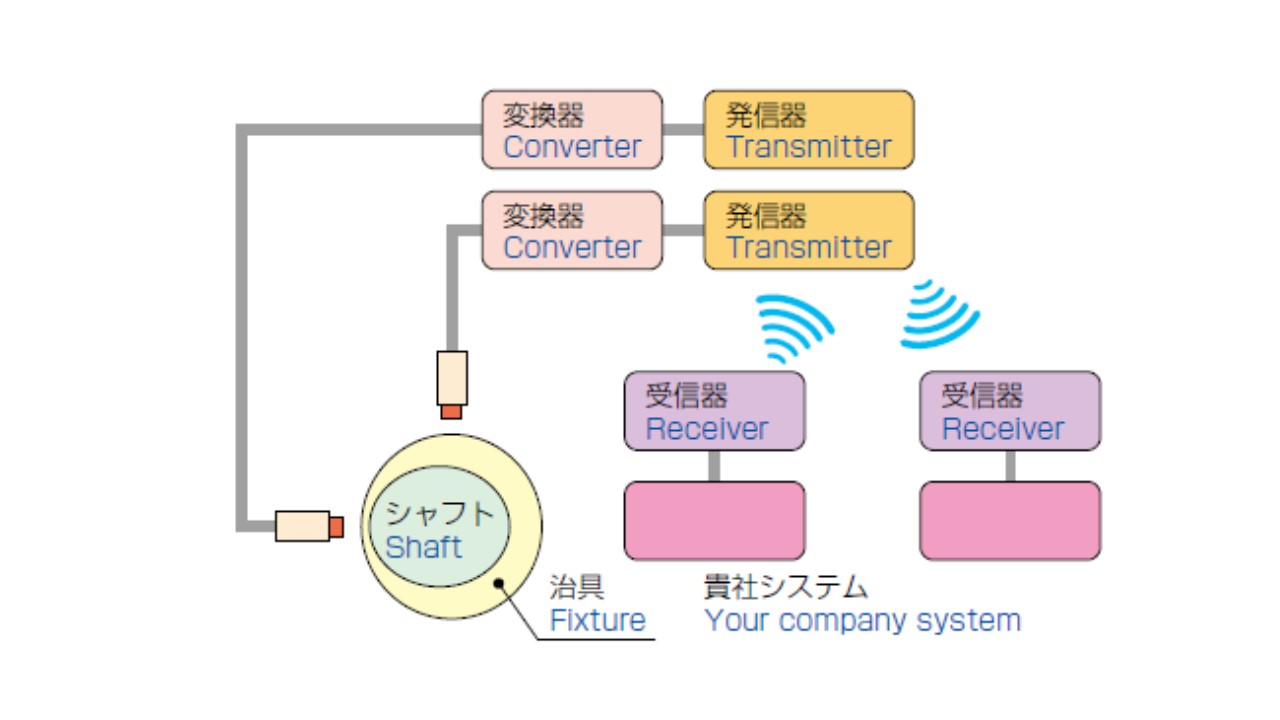 Prepare a fixture which is cut hole at not the center in advance. Sensors can detect rotating direction and position of rotating body by installing the fixture to a rotating shaft, as the gaps between the target and two sensors are different in two sensors because of the shape of the fixture.
Equipment state monitoring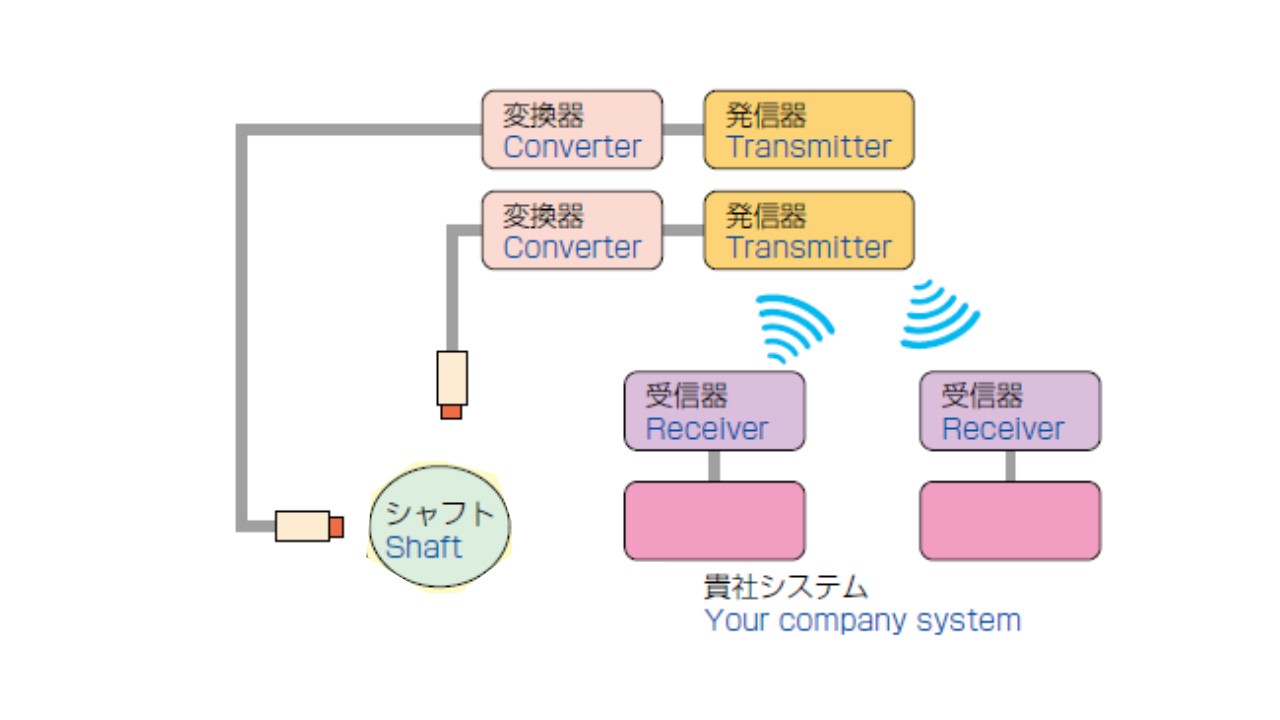 Equipment state monitoring is possible by using gap sensors to detect axis vibration.
If accumlate data of failure and grasp output trends, it can be used for predictive maintenance.