Application in Electric Power industry
Facility maintenance monitoring(78SS series)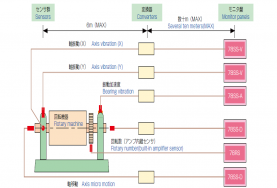 By taking advantage of the environmental resistance, gap sensors detect vibration, position and rotational speed of the axis of large rotary equipment installed in power stations and manufacturing plants such as turbines, generators and compressors without contact. The sensors contribute to controlling motion, grasping operational states and managing maintenance time for large rotary equipment.
Shaft vibration monitoring for hydroelectric power equipment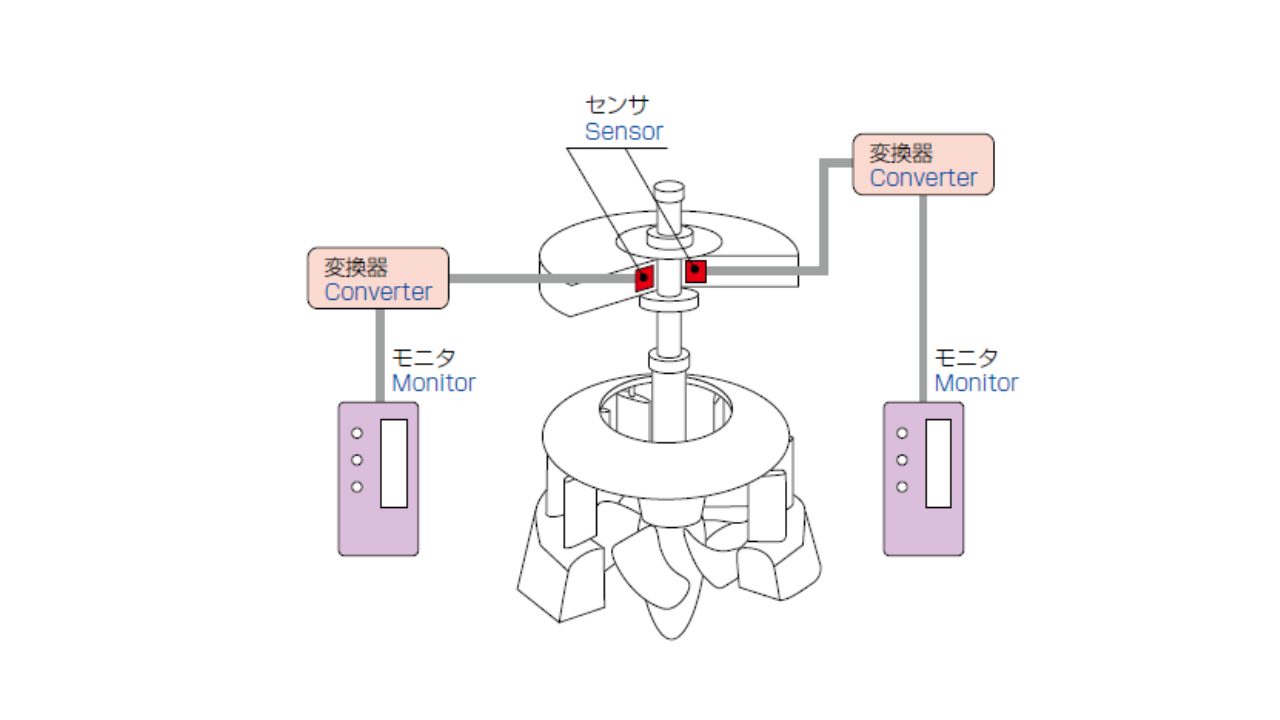 It is adopted to measure shaft vibration for hydroelectric power. It is possible by combining our eddy current sensors and monitors to monitor states of equipment from fixed points and generate an alarm when the state turns to abnomal.